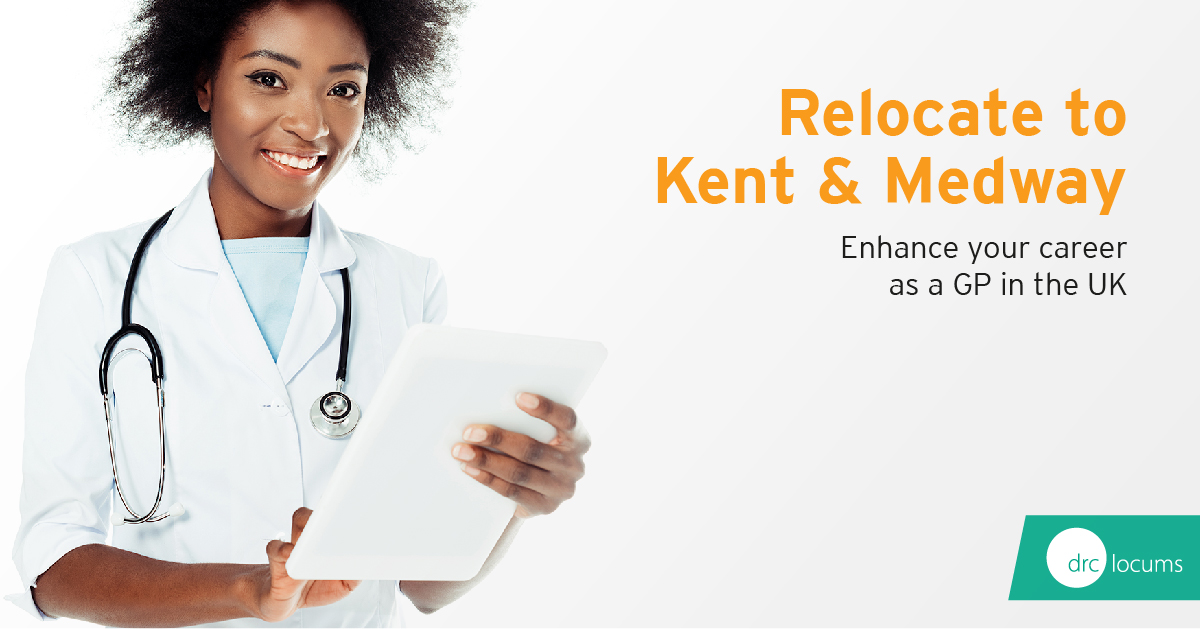 Move to Kent & Medway – Not far from London, the Channel ports and historical towns & villages await you. Enhance your career as a GP in the UK
You may have read about the incentives that you get when training to become a GP in England. But what is it like to live in Kent & Medway? Set in the South East of England, Kent & Medway benefits from close proximity to London and the channel ports while also enjoying the peace and charm of a beautiful rural location – it's easy to see why this area is known as the Garden of England.
Peace and calm or hustle and bustle – the choice is yours. The area boasts vibrant cities alongside sleepy English villages, while coastal areas are different again, with proper sea-side towns with beach huts and piers, wind-swept cliff tops, sailing marinas, shingle bays and long stretches of golden sand.
Despite being a rural idyll – the county has 4,000 kilometres of countryside, much of which is designated Areas of Outstanding Natural Beauty – Kent has excellent road and rail links, with its enviable location and high-speed rail links putting it in easy reach of both London and continental Europe.
You will be busy as your career as a GP progresses, but in your spare time there is so much to explore in Kent & Medway that you'll never be bored: with vast swathes of rolling countryside and 560 kilometres of coastline to explore, you will never be short of places to discover.
Explore England's history: there are over 30 castles in the county, from the magnificent Hever and Dover castles, to magical little ruins such as the coastal fortifications at Walmer, or Leeds Castle, believed to be one of the most beautiful in the world.
Kent is a county rich in nature reserves, with over 60 in all, where you can enjoy a pleasant walk or jog, or get involved in local conservation projects and find out more about Kent's diverse wildlife. Heading to the coast, you'll find more Blue Flag beaches than any other county in England, including some of the best beaches in Europe according to Lonely Planet, with sand, shingle and family-friendly bays alongside watersports including sailing, surfing and jetskiing for the more adventurous.
It's also a great county for food lovers, with fantastic produce from local farms and fishermen or seek out anything from traditional fish and chips by the sea to gastropubs and Michelin starred fine dining.
Housing prices are on average 60% lower than in London, while education is free for all children from ages 5 to 18, with more than 500 schools across the area including faith schools, grammar schools and single sex schools for boys and girls.
With so much to offer from this rich and varied area, get in touch now to find out how you can take the first steps towards your new life.